Of all the headings in this 30 day(-ish) song challenge, I think this one – a song that reminds you of a certain event – was by far the easiest to find a match for. As in "handed to me on a plate" easy.
The picture at the top is probably a very good clue to the event, if not the song, although with my daughters being pretty much clones of each other you might be hard pushed to know which one that is (even I've been caught out with this particular "game", although I still maintain I was cheated!). For the record, then, that's our Heather up there, all shiny and new.
As a bit of a music geek, I'd decided that Heather would have to have a copy of the number one single and album from the day she was born. I've got mine (Rod Stewart's Atlantic Crossing being the album, and Sailing from that album being the single) and I liked the idea of her having hers, whether it be good, bad or awful. Fortunately both were good - Day & Age by the Killers was the album, and Greatest Day by Take That was the single.
And what day could top the birth of your first child? The birth of any child actually – no favouritism here! Other days might come close – wedding day is the one that springs instantly to mind – but I don't think anything can top the feeling of, for the first time, laying eyes on the little bundle of flesh and blood (and pee and poo and sick!) that you've waited such a long time to see. It really was the greatest day!
Good job I don't dislike Take That though, because for the next few weeks they were the soundtrack to my life – The Circus and its predecessor, Beautful World, were just about all that would soothe infant Heather enough that she'd go to sleep. Honestly, I heard those albums so many times I felt like one of the band. Or a teenage girl!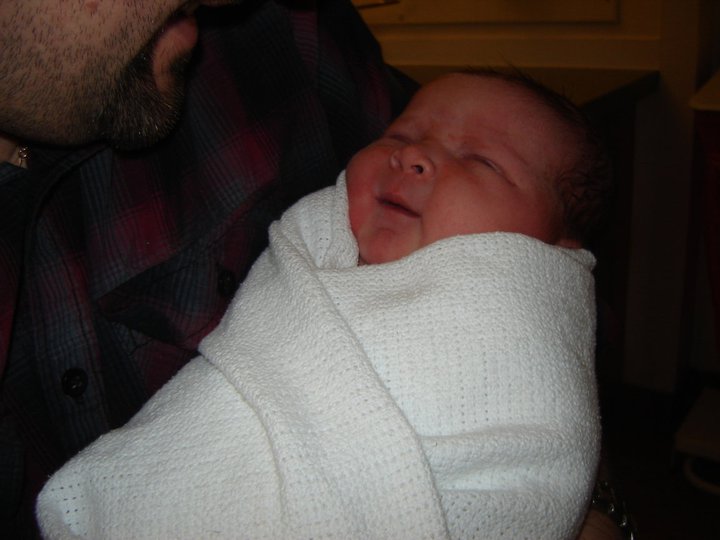 Although not connected to the 30 song thing, it would seem unfair not to mention my OTHER Greatest Day. Megan's birth already seems like such a long time ago, when in reality it's a matter of weeks. And yet already she's changed – and grown – so much.
Her number ones, like mine, are by the same artist -Someone Like You and 21 by Adele in Megan's case.
And while I don't think any of the artists mentioned so far – Rod Stewart, The Killers, Take That, Adele – could be accused of being on the cutting edge of cool, I think I'd take them over Shakin' Stevens and Adam and the Ants (Gem's birthday number ones) any day!